Official Game Disc data information
The inside file of the disc of Tomb Raider game for PC version is displayed.
Please compare the differences between the specification of each country.

and these game discs is using what I have

.

And OS to be used for window image capture is Windows 7 Ultimate 64bit Edition
NOTE: When there is no date in a folder or a file, it is erased in order to be dependent on an installation day.
(The pixel size of the browser recommends width 1280)
PlayStation Japanese Version Discs gallery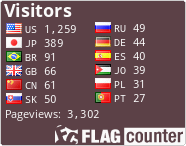 Author by Tartan
Tomb Raider Series, in all its various forms, is a trademark of Core Design Ltd. (c), Crystal Dynamics and Publishing Eidos Interactive Ltd. All rights reserved.